Coming Soon ...
Vaginal Rejuvenation with ThermiVa™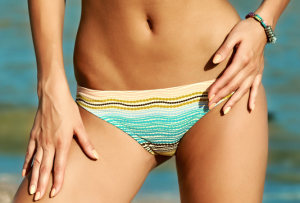 Advanced vaginal rejuvenation procedures available at our MedAesthetique we can successfully address cosmetic and functional issues as well as potentially enhance pleasure during sexual intimacy. While many women may find these issues difficult to talk about, the fact is that vaginal rejuvenation procedures are very popular treatments and have helped numerous women across America feel more comfortable and confident.
ThermiVa™ Treatment
ThermiVa™ is an advanced non-surgical option that may be ideal for women who are looking to avoid surgical labiaplasty/vaginoplasty procedures or those who may not be candidates for those treatments. The ThermiVa™ technique utilizes a state-of-the-art radiofrequency device to address common aesthetic and functional vaginal concerns. Vaginal dryness and irritation, as well as some cases of enlarged labial and vaginal tissue, can be treated with ThermiVa™. The procedure may also be beneficial for treating mild orgasmic dysfunction and stress incontinence. ThermiVa™ involves the use of a special device that emits radiofrequency energy to the areas targeted for treatment. The RF energy can ultimately promote new collagen formation, tighten and smooth the skin, and provide a more lubricated vaginal mucosa.
ThermiVa™ can be helpful for women who have received chemotherapy and may be experiencing vaginal dryness or atrophic vaginitis. ThermiVa™ may assist with this side effect of cancer treatments by its neovascularization (bringing new blood vessels to the treated area and improving the blood flow to these tissues).
ThermiVa™ involves no shots, incisions, or surgery, and patients typically require no recovery time after the procedure. It is usually performed as an in-office treatment that takes about 15-30 minutes to complete. Three ThermiVa™ treatments are usually necessary to achieve the best possible results and the effects often last between 9-12 months. Results can typically be maintained with "maintenance" treatments every 6 months to one year after the initial set of three treatments.
DETAILS
►15-30 minute in-office procedure
►No prep needed, a true "Lunchtime" procedure
►Treats Both loose labia majora and vagina in 30 minutes
►Competitors can treat labia only or vagina only but NOT BOTH
►Promotes tightening of vulvovaginal tissues
►Promotes new collagen to form
►Tighter skin
►Softer and smoother skin
►Patient Controlled Heat (No known blisters or burn)
►Temperature controlled handpiece set to the comfort level of patient
►Very comfortable warmth, little to no pain
►Thin and gently curved handpiece
►No lasers! No stinging! No discharge!
►No Downtime/Recovery or delay in sexual activity
►No Discharge/Odor
►No anesthesia, no shots, no numbing creams
►Non-Ablative
►Non Surgical
►Single use handpiece (no transmission/infection risk)
►Very affordable
►Can be done 6 weeks after delivery and between pregnancies
►Helps in Atrophic Vulvovaginitis (dryness of the labia and vagina)
►Increased vaginal moisture and comfort (before, during, after sex)
►Reduced labial irritation
►Helps reduce leaky bladder
►Reduction in leaking with activity
►Reduction in urgency symptoms
►Improvement of muscular coordination and strength of squeeze
►May aid in orgasmic dysfunction (Clitoral and G-Spot treatment very safe)
►Treatment effects last 9-12 months
►Maintenance treatments only once to twice a year